What a fantastic time we have been having recently here at Lisa's Law! Not only have we worked with many new clients and successfully handled tonnes of really interesting cases, we have also had the pleasure of welcoming some very experienced legal professionals into our ranks.
Introducing Bhavini Bhatt: Immigration Supervisor
Bhavini is a highly knowledgeable and dedicated legal professional with a vast amount of experience in UK and EMEA immigration law. During her career of 16 years, so far she has spearheaded and managed immigration teams and worked as an Immigration Advisor, Manager and Head/Lead for international law firms.
Not only is Bhavini experienced and well versed in immigration law, but she is also a very empathetic person who puts herself in the shoes of her clients, delivering pertinent and thorough legal advice.
Bhavini can speak a number of languages including: English, Gujarati, Hindi, Urdu, Punjabi, Sanskrit and Marathi. She is a great communicator and makes things as clear as possible for all of her clients.
Bhavini gives frequent talks about and training workshops on immigration law for other legal professionals and the general public and is an active member of ILPA,  EIN, Association of Asian Women's Lawyers (AAWL) , Society of Asian lawyers (SAL), International Bar Association (IBA), JCWI, Asian Voice, and an acting Governor for a primary school. She has provided pro-bono legal advice clinics and open surgery walk in/appointments advice at various London Citizen Advice Bureaux and community service centres quite regularly.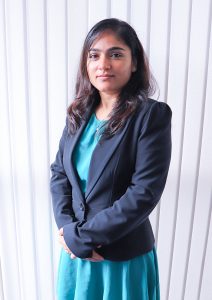 Her legal knowledge is vast and includes, but is not limited to all aspects of:
Point Based System – Tiers 1, 2, 4, and 5 categories
Innovator Visa
Start Up Visa
Tier 1 – Investors
Tier 1 – Entrepreneur Extension Visas
Tier 2 – Working Visas including the Intra Company Transfers and other sub categories
Tier 4 – Students Visa and extensions
Tier 5 – Cultural Exchanges and Temporary Working Opportunities
Visitors/Tourist Visas
Marriage Application/spouse visa Applications
EEA Application and extensions with Family permits of the dependents
Settlement and Naturalisations Application including Registrations
Entry Clearance Applications and Appeals for Refusals
Dependent's application
Long Residency applications
Human rights application and Judicial Reviews
Bail Applications for Detentions and Deportations
Advise on Civil penalty Regimes to Employers and Businesses under SMS for Tier 2/5
And Appeal and Upper Tribunal Appeals at High court and Supreme Court
It is clear to see that Bhavini is a truly remarkable addition to the Lisa's Law team and we could not be happier to have her working with us!
New Litigation services on offer!
You may have seen our recent piece welcoming Ellen Hall to Lisa's Law. Ellen is another vastly experienced member of the team.
Ellen joined us as a Senior Paralegal and with her brought a wealth of legal experience – she has worked on many high profile cases in Hong Kong, Switzerland and the UK for international law firms and has run her own legal practice. She is fluent in English and Chinese, originally from Hong Kong but has settled in UK for many years.
Ellen was once a Partner with the former Law Society President in a major UK national law firm and engaged in China trade through the Chinese Ambassador to Great Britain, His Excellency Mr Ma YuZhen.
Ellen was also a finalist as the only leading Chinese lawyer in the category of 'International Lawyer of the Year' nominated by the Birmingham Law Society in 2011.
Ellen has achieved three landmark decisions in the High Court through her own practice between 2002 and 2015.
After just three months of working at Lisa's Law she has taken control of the role of Litigation Team Supervisor, leading a new department within the firm!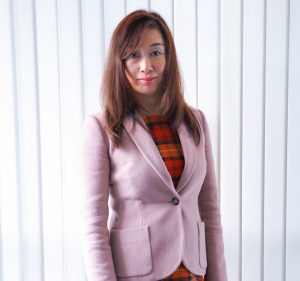 Ellen has already been conducting and overseeing much fantastic legal work within her team and our newly formed litigation department can confidently handle all cases involving (but are not limited to):
Any disputes concerning business, finance, and banking
Contractual disputes
International litigation
Family disputes (divorce, economy, children proceedings, international parental abduction)
Commercial and residential property disputes, owners and renters, harassment, intrusion
Possession and recovery of debts, money disputes, boundary disputes
Infringement claim, personal injury claim, road traffic offences
Wills and probate, inheritance disputes and requirements
Employment, court and tribunal claims
Litigation in the Privy Council (Queen's Council), the Supreme Court, High Court the Court of Appeal, the High Court, County Court (regional courts), and the Magistrates Court.
Free 15 minute consultation period!
Uncertain about your situation and want to discuss a potential case? We are now offering 15 minutes of completely free legal consultation, during which you can establish what you are looking to achieve and talk it through with one of our legal professionals. What do you have to lose?!
Call now on 020 7928 0276 or email into info@lisaslaw.co.uk – or ask for Bhavini or Ellen – we are here to help!
Follow us on Facebook, Twitter and YouTube!