Many of our readers probably already know about the Tier 1 (Entrepreneur) visa being largely replaced by the new visa type known as the Innovator visa. The Innovator visa is aimed mainly at people who have a good business track record and are wanting to branch out to the UK, with an endorsement granted by the Home Office approved organisations.
There were some positives that came with this change. The one that sticks out the most is the reduced amount of money applicants had to have in order to pursue this visa type; where £200,000 was normally the requested sum for the Tier 1 (Entrepreneur) route the new one had a lower financial threshold of £50,000.
Another benefit is that applicants can apply for 'indefinite leave to remain' once they have held an Innovator Visa for 3 years and are able to meet specific requirements such as the applicant's business venture must at least achieve two of the following demands:  
At least £50,000 has been invested into the business and actively spent furthering the business plan assessed in the applicant's previous endorsement.
The number of the business's customers has at least doubled within the most recent 3 years and is currently higher than the mean number of customers for other UK businesses offering comparable main products or services.
The business has engaged in significant research and development activity and has applied for intellectual property protection in the UK.
The business has generated a minimum annual gross revenue of £1 million in the last full year covered by its accounts.
The business is generating a minimum annual gross revenue of £500,000 in the last full year covered by its accounts, with at least £100,000 from exporting overseas.
The business has created the equivalent of at least 10 full-time jobs for resident workers.
The business has created the equivalent of at least 5 full-time jobs for resident workers, which have an average salary of at least £25,000 a year (gross pay, excluding any expenses).
Shortcomings of this new visa type:
Like with most changes, this one was not without some substantial criticisms. The biggest one is related to the endorsements required of people wanting to use this new visa types. There is no concrete guidance on how to go about getting endorsed which leaves many potential applicants feeling confused and frustrated. It is also very difficult to tell when companies are looking to endorse a new business, which leads to more delays.
Some people feel that the process is harder now than it was before, despite the reduced financial requirements.
Miss the old Tier 1 (Entrepreneur) visa and still want to access it? There is a way…
The Crown dependencies, namely Guernsey, the Isle of Man, and Jersey, still offer the so-called Tier 1 (Entrepreneur) visa. What is interesting about this is that if an applicant was to take this visa route and open a business in one of these Crown Dependencies, the status they would be granted would allow them to live in mainland UK, providing their Crown Dependency business was still able to function successfully.
Under the current UK Immigration law, those who have been granted a legal status by the government of Crown dependencies are deemed to be granted a status by the UK's Home Office. This means that they can just come to live and work in the UK freely once they get settlement granted by the Crown dependencies.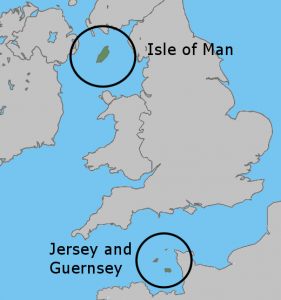 So, you can essentially gain permanent residence in mainland UK if you can either invest in or set up your own business in one of the Crown dependencies.
As it states in the Home Office's Crown dependencies factsheet:
Jersey, Guernsey, the Isle of Man and the Republic of Ireland, together with the UK, comprise the Common Travel Area. There is no immigration control between the UK and the Islands or between the Islands themselves. Rather, the Islands form part of the border for the British Isles as a whole.      
Entrepreneur's coming to Guernsey:
Similar to the old UK Tier 1 (Entrepreneur) visa, people who want to come to the Bailiwick of Guernsey and intend to take an active role in the running of a business in Guernsey will need to be able to show they have at least £200,000 in their name in a bank account and which they must be prepared to invest into an existing Guernsey business. Creating a new Guernsey business, again with a minimum £200,000, is also acceptable.
The applicant must also meet the English language requirement and have a controlling interest in the business concerned.
Much like the old UK Tier 1 (Entrepreneur) visa, the applicant can apply for Indefinite Leave to Remain after 5 years have passed successfully.
The Isle of Man:
The Tier 1 (Entrepreneur) category of the Points Based System is for individuals investing in the Isle of Man by setting up or taking over, and being actively involved in the running of one or more businesses in the Isle of Man.
In order for you to make a successful initial or extension application within Tier 1 (Entrepreneur), you must score the required number of points.
The awarding of points will be conditional on you providing supporting evidence where appropriate, there will be specific guidelines on what can earn the applicant points.
What's needed?
You must have access to at least £200,000 investment funds to apply for a Tier 1 (Entrepreneur) visa.
Your funds must be:
held in one or more regulated financial institutions
free to spend ('disposable') on business in the Isle of Man
You may also apply under this route if you have £50,000 which has been provided from:
one or more registered venture capital firm regulated by the Financial Services Authority
one or more Entrepreneurial Seed Funding Competitions which is listed as endorsed by the Department of Economic Development or
one or more Isle of Man Government Departments and made available by the department(s) for the specific purpose of establishing or expanding an Isle of Man business
There are different eligibility requirements depending on whether you have access to £50,000 or to £200,000. You should satisfy yourself to meet the requirements of the immigration rules before making an application.
You must also:
meet the English language requirement
be able to support yourself during your stay
score 95 points – check your points score
be at least 16 years old
How long can you stay?
You can come to the Isle of Man with a Tier 1 (Entrepreneur) visa for a maximum of 3 years and 4 months.
You can apply to extend this visa for another:
2 years if you're already in this category
3 years if you're switching to it from another category
You may be able to apply for settlement (known as 'indefinite leave to remain') once you've been in the Isle of Man or UK for 5 years.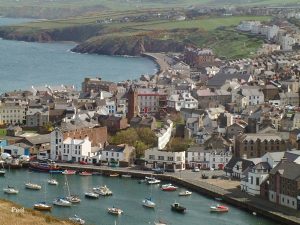 How about Jersey?
To come to Jersey as an entrepreneur the applicant will need to take over or join as a partner or director of an existing business, or to establish a new business in the Bailiwick of Jersey.
The 'business' means an enterprise as:
sole trader
a partnership
a company or limited partnership or other body corporate or non-corporate registered or established in Jersey
The applicant should also meet below requirements:
You have the necessary Ministerial approval
You or the existing business has obtained any licence required under the Control of Housing and Work (Jersey) Law 2012
You hold a valid entry clearance in this capacity
People seeking leave to enter Jersey to establish themselves in business may be admitted for a period not exceeding 2 years with a condition restricting their freedom to take employment provided they are able to produce to the Immigration Officer, on arrival, a valid entry clearance for entry in this capacity.
Extension of stay in order to remain in business?
An extension of stay in order to remain in business with a condition restricting your freedom to take employment may be granted for a period not exceeding 3 years at a time provided the Minister is satisfied that each of the requested requirements is met.
You can also apply for settlement if you:
have spent a continuous period of 5 years in Jersey in this capacity and is still engaged in the business in question; and
have met all the requested requirements throughout the 5 year period; and
submit audited accounts for the first 4 years of trading and management accounts for the 5th year; and
have demonstrated sufficient knowledge of the English language and sufficient knowledge about life in the United Kingdom and Jersey; and
do not fall for refusal under the general grounds for refusal; and
must not be in Jersey in breach of Immigration laws except that any period of overstaying for a period of 28 days or less will be disregarded.
So there you have it! It may be a little bit of an 'outside the box' way of settling in the UK but it is definitely a valid route worth thinking about for people who see it as a possibility.
If you have any questions regarding this subject or need any legal advice whatsoever you can always get in contact with us. Just call 020 7928 0276 or email in to info@lisaslaw.co.uk
Follow us on Facebook, Twitter and YouTube!