Today we will take a look at a subject which comes under Family Law, one of our main practise areas. This topic is one which affects many married couples – postnuptial agreements and prenuptial agreements.
You might be wondering, what exactly is the difference between a postnuptial agreement and a prenuptial agreement? Aside from 'pre' and 'post' hinting at their true meaning, perhaps a more pertinent questions to ask is: if I want to get a marital agreement, is a postnuptial agreement or a prenuptial agreement the better choice?
Keep reading to find out more.
What is the difference?
A postnuptial agreement is a contract that usually specifies how the assets of the spouses should be divided in the event of a divorce. The reasons for entering into a postnuptial agreement are usually the same as for a prenuptial agreement, mainly to protect one's property and to achieve certainty. The main purpose is also to avoid assets being commingled throughout the marital estate and to reduce financial disputes in the event of a divorce.
In addition, a postnuptial agreement can cover all the same assets as a prenuptial agreement (eg: real estate, savings, pensions, and high-value artwork, jewellery, etc.).
As we saw above, a postnuptial agreement and a prenuptial agreement are pretty much the same. So, what's the difference?
Well, really the only difference is that (and this is a key one): A prenuptial agreement is made before the marriage, while a postnuptial agreement is formed after the marriage (and while the couple is still married).
So, if you are very busy leading up to your wedding and have a lot of work to prepare and consider, you may not have had time to consider whether to sign a prenuptial agreement, or at all. At this point, then, you'll find that a postnuptial agreement is helpful.
In addition, a couple's circumstances may change in many ways after marriage, for example, new information may emerge, a significant inheritance or other windfall may appear in the family, or you may discover that there are some issues that jeopardize the future of your relationship and marriage. These things happen! In such cases, a postnuptial agreement will help give you peace of mind.
Are prenups and postnup agreements legally binding in the UK?
Like prenuptial agreements, postnuptial agreements are currently not automatically legally binding in the UK. The court will not be compelled to follow any directions in the postnuptial agreement. However, just because courts are not bound by postnuptial agreements, which they usually take into account, postnuptial agreements can still play a big role in financial division.
The UK Supreme Court in Radmacher v Granatino gave the following guidance for family courts to follow when deciding whether to enforce a prenuptial or postnuptial agreement.
"The court should enforce an agreement freely reached by each party with full knowledge of its impact, unless under the circumstances it would be unfair to require both parties to abide by its agreement."
This essentially means:
Each party should receive independent legal advice before entering into a postnuptial agreement, they should not feel coerced, etc.;
Both parties should understand the full extent of any financial requirements they may waive by signing a postnuptial agreement (for example, any hidden wealth that would reduce the effectiveness of the agreement);
The first duty of the court is to ensure that the needs of both parties are met, especially where children are involved.
It is important to note that the terms in the agreement need to "ensure the needs of both parties".
Prenuptial Agreement V Postnuptial Agreement, which is better?
We believe that the two are incomparable and that they work equally well in protecting property.
If you have to compare, well, they have some differences in the difficulty of signing. A prenuptial agreement is made before marriage, so it's easier to decide who owns what when both spouses are living independent lives. In other words, the two will be easier to negotiate.
Certain assets become more difficult to separate after a period of marriage, so making a postnuptial agreement can be difficult. The two sides need more time to discuss how to divide.
However, once an agreement is reached, both prenuptial and postnuptial agreements are equally valid as long as the necessary steps are taken to ensure that the agreement is taken into account by the court.
Then, if according to experience, when you enter a marriage, there are changes that you did not expect before the marriage, please sign a post-nuptial agreement in time, such as:
Inheritance during marriage
child's birth
To start a new company/commercial enterprise, you need to record the ownership interest in assets
Contents of a postnuptial agreement
Some common elements of a postnuptial agreement include:
Matrimonial residence – couples can decide in advance who has the right to stay, or if the property should be sold if the marriage breaks down;
Property portfolios and estates – note that estates or property owned before marriage are sometimes automatically retained in marital property;
Alimony – if one party is financially better off, they can agree in advance to support the other party in the event of a divorce;
Savings, shares and pensions – the full extent of these assets should be stated in advance;
Business Assets – This is especially important if one party has substantial business interests before or after the marriage.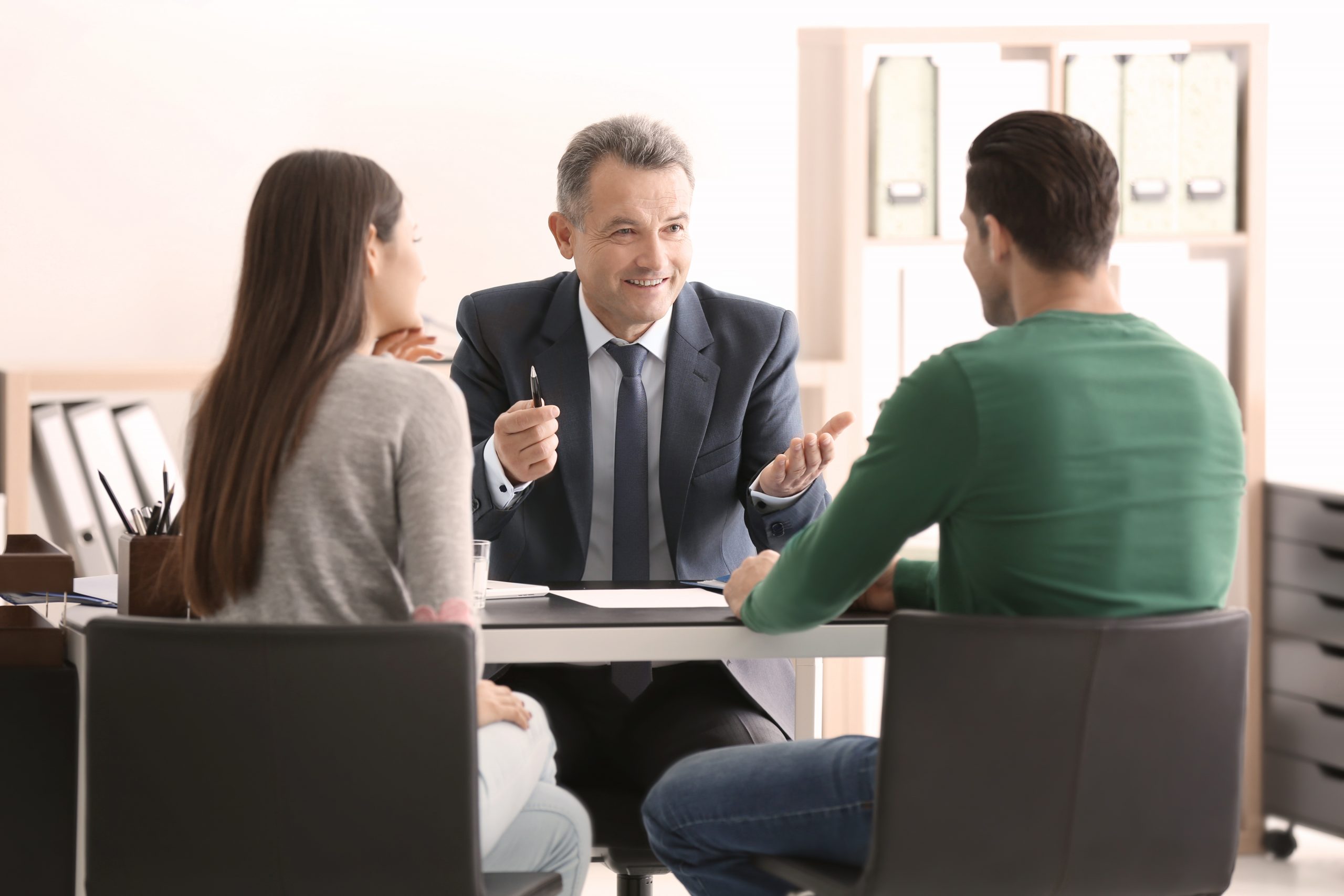 How do I make a postnuptial agreement?
For couples considering entering into a postnuptial agreement, the first thing both parties should do: List all assets for financial disclosure, and then decide how to distribute those assets in the event of a divorce.
Also, any intent on spousal support (support) and other financial arrangements should be indicated.
It's worth noting that many married couples think they can use an online postnuptial agreement template downloaded from the web to create their postnuptial agreement. However, while these templates include the basic terms of an agreement, it does need to be drafted in a specific way by a lawyer to be legally binding.
For reassurance, making a postnuptial agreement should be a process that requires the assistance of a family lawyer. More importantly, both parties should have an independent lawyer so that a contract can be made that meets the needs of both parties.
Things to look out for when entering a Postnuptial Agreement
Entering into a legal contract is a big step and you need to think a bit more. Here are five things you need to keep in mind when considering a postnuptial agreement:
First, fully consider the child.
Courts will always prioritize the needs of children in a divorce, so the postnuptial agreement should take into account their financial needs.
Second, seek legal advice.
Each party should seek independent legal advice before signing a postnuptial agreement.
Third, the misunderstanding of wealth.
Postnuptial agreements are more useful not only for high net worth individuals and couples, but also for ordinary couples to avoid disputes during divorce and avoid high legal fees.
Fourth, prenuptial agreements.
Couples who decide to change the terms of an existing prenuptial agreement can rescind the agreement and create a postnuptial agreement in its place.
Fifth, regular review.
Postnuptial agreements should be regularly reviewed to see if they need to be amended. Like other agreements of this type, prenuptial agreements should be regularly reassessed and updated to reflect any changes in your circumstances, such as buying a new home or having children.
We generally advise clients to review the postnuptial agreement every four to five years to make sure it's up-to-date and accurate.
If you are considering entering into a prenuptial or postnuptial agreement, please contact our professional family matrimonial lawyers. Our team of family law solicitors have many years of experience and can provide you with professional advice.
Have questions about this article? Get in touch today!
Call us on 020 7928 0276, our phone lines are open and we will be taking calls from 9:30am to 6:00pm.
Email us on info@lisaslaw.co.uk.
Use the Ask Lisa function on our website. Simply enter your details and leave a message, we will get right back to you: https://lisaslaw.co.uk/ask-question/
Or, download our free app! You can launch an enquiry, scan over documents, check progress on your case and much more!