Music festivals can be great fun, and are becoming more popular than ever. Attendances have been increasing steadily, with around 4 million people in the UK now attending at least one per year.
When music-lovers are pitching their tents and discussing which of the performers they want to watch during their time at the festival, immigration law and other rules the event organisers have had to abide by to make it all possible are seldom topics of conversation within the camp.
However, it is an important and interesting subject and an area of immigration law often forgotten by the masses – we are here to tell you what is required for a festival to go on in the UK and to allow migrants to perform in these festivals as entertainers.
Qualifying circumstances:
There are certain requirements that need to be met if a new festival is going to be accepted onto the list of official permit free festivals in the UK.
They must have:
been established for at least 3 years
had an audience of at least 15,000 for each of the last 3 festivals
an expected audience of at least 15,000 throughout the forthcoming event
at least 15 non-European Economic Area (EEA) performers who have performed at each of the last 3 festivals
at least 15 non-EEA performers who have been invited for the current year
Supporting documents related to the festival:
Prospective festival organisers must show:
paper copies of the event brochures or programmes for the last 3 years
a letter from the Arts Council, or another such body if they support the event
press cuttings relating to the event for the last 3 years
confirmation of ticket sales and attendance details for the last 3 years
a letter from the local police or licensing authority concerning the cultural event or festival
the number of all non-EEA performers and their nationalities for the last 3 years and for the forthcoming event
other additional evidence if requested by the Home Office
Who is eligible to perform?
Performers who meet the criteria of the Standard Visitor route. This means that they:
will leave the UK at the end of their visit; and
will not live in the UK for extended periods through frequent or successive visits, or make the UK their main home; and
is genuinely seeking entry for a purpose that is permitted by the visitor routes (these are and
will not undertake any prohibited activities; and
must have sufficient funds to cover all reasonable costs in relation to their visit without working or accessing public funds. This includes the cost of the return or onward journey, any costs relating to dependants, and the cost of planned activities such as private medical treatment.
Usually, working and earning money in the UK is a prohibited activity on this visa type. However, an act is allowed to earn money by performing at a permit free festival if they meet the other criteria.
The Permitted Paid Engagements visa is often used by artists performing at festivals.
Eligibility requirements for a permitted paid engagements visit visa or leave to enter. The service that the visitor will provide must:
be arranged before the applicant travels to the UK; and
be declared as part of the application for a visit visa or leave to enter; and
be evidenced by a formal invitation, as required by Appendix 4; and
relate to the applicant's area of expertise and occupation overseas.
Paying the performers:
Performers will usually expect to be paid for their services and can often make a lot of money from festivals, especially if they are a headline act. For example, rap superstar Eminem was paid £2m for a single performance at V Festival.
Less well known artists can be paid for their participation in the festival under the Standard Visitor route. Where entertainers or artists are established professionals it may also be possible for them to use the Permitted Paid Engagement visitor route.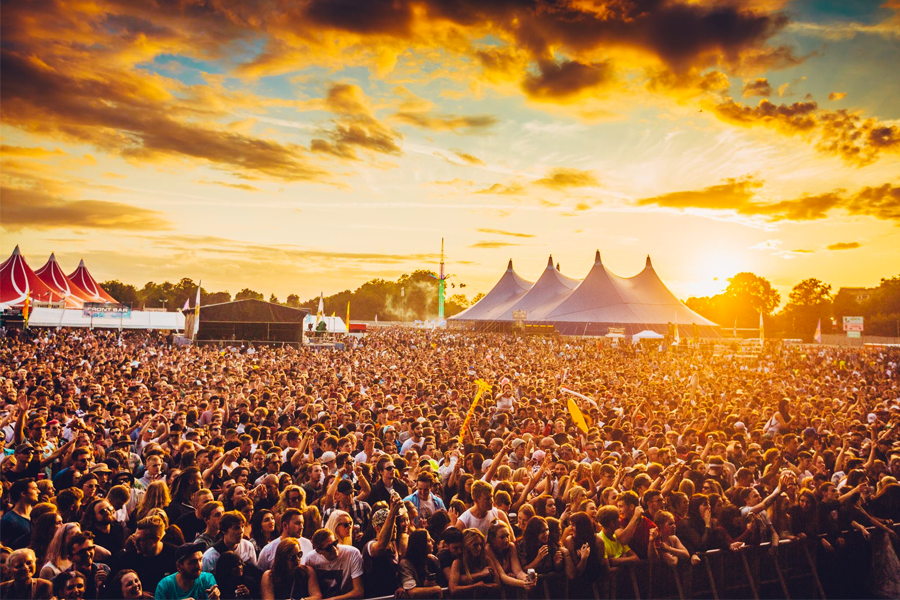 Which festivals already make the list?
Africa Utopia (Southbank Centre)
Aldeburgh Festival
Barbican Festivals (Only Connect, Summer Festival, Autumn 1, Autumn 2)
Belfast International Arts Festival
Billingham International Folklore Festival of World Dance
Boomtown Festival
Breakin' Convention
Brighton Festival
Brighton Fringe
Brouhaha International Street Festival
BST Hyde Park
Cambridge Folk Festival
Camp Bestival
Celtic Connections
Cheltenham Festivals (Jazz/Science/Music/Literature)
Cornwall International Male Choral Festival
Dance Umbrella
Download
Edinburgh Festival Fringe
Edinburgh International Festival
Edinburgh Jazz and Blues Festival
Glasgow International Jazz Festival
Glastonbury
Glyndebourne
Greenbelt
Harrogate International Festivals
Hay Festival
Huddersfield Contemporary Music Festival
Isle of Wight Festival
Latitude
Leeds Festival
Llangollen International Musical Eisteddfod
London Jazz Festival (EFG)
Manchester International Festival
Meltdown (Southbank Centre)
Norfolk & Norwich Festival
Reading Festival
Snape Proms
The Royal Edinburgh Military Tattoo
Wireless
WOMAD
WWE Live
How can people apply to start up a festival?
Budding festival organisers can send evidence electronically to the permit free festival admin inbox. Large documents can be sent as zip files.
Hard copies of brochures or programmes can be sent to:
Visit and Visa Policy
Border Security and Visa Policy
Home Office
2nd Floor Peel
2 Marsham Street
London
SW1P 4DF
If festival organisers have a query about these provisions please contact the permit free festival admin inbox.
Need legal advice? Contact us!
If you have any questions relating to this topic, or have any other legal enquiry, please do not hesitate to contact us on 020 7928 0276 or email into info@lisaslaw.co.uk.