Here at Lisa's Law we deal with tonnes of different property cases, be it commercial conveyancing, or a growing family looking for a bigger place to live as the kids get older. An important demographic that we enjoy working with are those looking to buy property for the first time.
We have compiled a list of key points that first time buyers should be considering when they make the choice to purchase a home of their own:
Why is this property on the market?
This can be an important question to think about from a few different angles. Are there any faults with the property which make the current owners want to move away? Be sure to ask questions about how the house functions, from its plumbing to its phone signal reception and everything in between. Is it in an area with good transport links? Also, what are the sellers like and what is their current situation? If they want to sell the property quickly then it may be a good chance to put in a lower price offer, you never know!
Is it taking a long time to sell?
There can be many factors that influence the time it takes for a property to be sold, and just because a property has been on the market for a long time doesn't always mean there is something wrong with it. On average, a property takes between 60 and 70 days from when it is put up for sale to when a buyer is secured – but this number tends to fluctuate year on year. If a property has been on the market for 6 months or more it is likely that you can put in a lower offer and it will be considered. It is smart to ask if there have been previous offers on the property.
What's the parking situation?
If you have a car and need to use it often it is important that you are aware of the parking situation before committing to a property. Do you need a parking permit? Does the property have its own dropped curb or driveway for you to use? This must be considered if you are someone who drives a lot.
Know your budget
Most estate agents will ask for proof of your income so that they can assess whether or not to give you a loan, and how much of a loan it will be. You will usually need a deposit of 10% of the properties worth and then take out a mortgage to pay the rest. If you're buying a new-build, you could be entitled to Help to Buy (an equity loan from the government which can reduce your deposit to five per cent) or shared-ownership (where you buy a percentage of the property and rent the rest, usually from a housing association).
You must also think about stamp duty and solicitors' fees. These will easily add a few thousand pounds to your bill and can't be added to your mortgage.
Looking out for damages/cover ups
If the house generally doesn't look like it has been refurbished for a while, keep an eye out for freshly painted walls. It may mean that the owners are trying to cover up some damage, so if you notice anything usual it's best to ask why the work was done.
If there is a basement, keep an eye out for water. If it's been quite rainy in the days leading up to your viewing, and the basement looks dry, it's good news. If it's been dry, and the basement appears damp, you should ask what the issue is and figure out where the water is coming from.
Check the windows as well, as good windows can save you a lot of money in heating bills!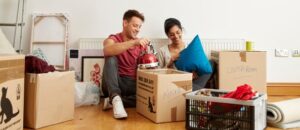 Think about what you already own!
You must take into consideration the size of the rooms in relation to the furniture that you own. It can be easy to misjudge the size of a room when it doesn't have anything in it, so if you want to be completely certain that the property is big enough for your needs there is no harm in bringing a tape measure with you to the viewing, along with the measurements of your main furniture.
How old is the roof?
This is an often forgotten but very important question. Roofs are can be very expensive to replace and the building work is an absolute nightmare. Newer roofs have a life expectancy of only 15-20 years, depending on the materials. If the roof is flat be sure to check that it is all sealed properly to avoid any leaks in the future.
Check out the plumbing
Run the taps when you are looking in the bathrooms and kitchen, and see for yourself what the water pressure is like. Even check the shower too. Ask about the radiators and how old the boiler is. Older tanks are usually stored in the roof, so if that's the case bear in mind that you will probably have to replace it quite soon.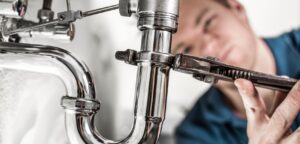 Assess the area
Is there a pub nearby that's open late, meaning lots of noise? How close are schools, will they cause lots of traffic in the mornings when you are trying to get to work? Are you underneath a flight path? Is there a dump nearby that might cause an unpleasant smell?
These are all things that so many people find out AFTER they have already moved into the property. Don't make the same mistake as them!
Does it feel like it could be you home?
If you do find a property that you really like, be sure to visit it more than once. Go there a few times, ideally with a couple if different people who may notice things you miss. Have viewings at different times of day and really explore the surrounding area. Try to envision yourself living there for a long time; it's a big commitment to buy a house and you have to be 100% sure that it is the right one for you.
We hope that these tips were helpful to you! We handle many property cases and have a dedicated team of caseworkers who specialise in this area, so if you have any questions related to this or if you have any other legal enquiries you can call us on 020 7928 0276 or email into info@lisaslaw.co.uk!