The number of people in the UK who have tested positive for the coronavirus now stands at 115, and that number is only going to get higher as the days go by.
The outbreak has caused much uncertainty and disruption, especially regarding travel, work and school life.
It has been predicted that, in very unfortunate circumstances, a fifth of the entire UK's work force could be off work at the same time.
Boris Johnson attempted to shine a light in the darkness yesterday by revealing that everyone who has to stay home to prevent the illness from spreading will be entitled to Statutory Sick Pay (SSP), saying that 'nobody should be out of pocket for doing the right thing.'
How much is SSP?
Statutory sick pay (SSP) is £94.25 per week and can be paid for up to 28 weeks. To qualify, a worker must earn at least £118 per week and it is traditionally paid from the fourth day of sickness. In the case of the coronavirus, however, SSP will be paid from the first day a worker is off work.
This is good news for most people, but for the self-employed and those on very low wages it is not going to make very much difference.
Money worries
While nobody can deny that SSP is a good thing for most people, it will certainly mean people have less money than they normally would if they were able to work regularly.
Some people may be worried that they will not be able to pay their rent, or make their mortgage repayments. If this is the case, the normal consequence will be that people will lose their homes. They may be repossessed by either landlords or lenders.
In the case of the coronavirus, where so many people are likely to be effected, it is our view that such things are unlikely to happen. Proceedings to seek repossession of properties by landlords on ground of rent arrears are normally carried out under section 8 of the Housing Act 1988. To succeed, landlords will need to prove that it is reasonable for them to repossess the properties. In the event of coronavirus, it is unlikely that the Court will believe that tenants have acted unreasonably by not paying rent due to less income.
Likewise with mortgage repayments, if a person can show that they would have been able to make the payments if not for circumstances created by the coronavirus, it is unlikely that a repossession of their house would take place.
Travel problems
Travelling around has become a real issue, especially in places rife with coronavirus such as China, Iran and Italy.
People will be wondering what they are entitled to when it comes to cancelling their flights. It is not as simple as it seems, there are quite a few possible situations. It all depends on each person's specific situation.
For example, if you had a flight booked to Wuhan (the region of China where the coronavirus is thought to have originated), it is likely you will get a refund on your ticket as there is an outright ban on going there at the moment.
However, if you had a flight booked to Rome in Italy, but are now not wanting to go due to fears around the coronavirus, you may not get a refund as there is not a ban on going there, and rather you have just changed your mind about going, on paper at least.
Read more about your rights during this time in our recent article: Coronavirus Crisis – Your Rights as a Worker
The collapse of Flybe
The longstanding airline Flybe has gone into administration and has cited the coronavirus outbreak as playing a key factor in its downfall.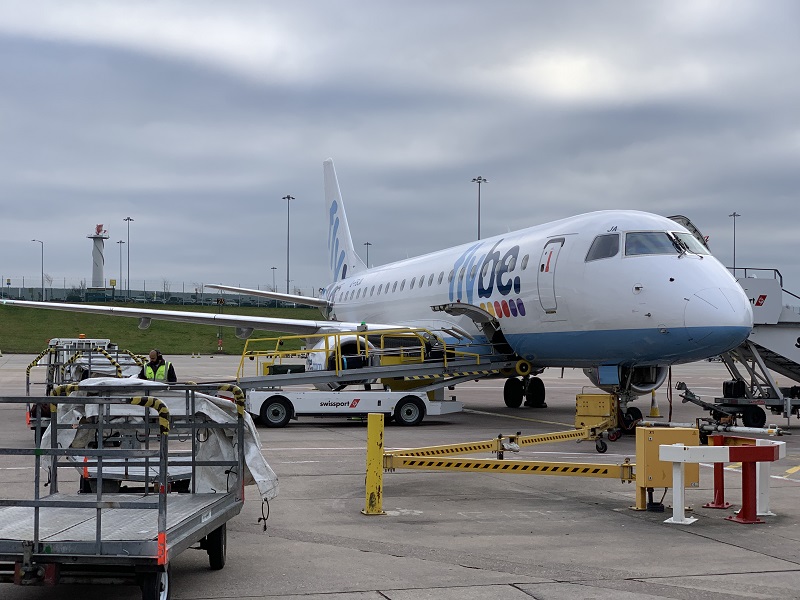 Will the cost of that flight be refunded?
A refund from the airline is highly unlikely. Most Flybe travellers bought flight tickets separately, not as part of a package holiday.
That means most will have to rely on a refund from their credit or debit card provider, or possibly by claiming from their travel insurance. It is truly unfortunate for them.
Is a refund through insurance likely?
Well, nearly half of travel insurance policies (49%) have scheduled airline failure cover as standard, with another 19% having it as an optional add-on which costs extra.
The remaining 32% of policies do not have scheduled airline failure cover, so people on these kinds of policies will be unlikely to get a refund.
How about the debit/credit option?
Those who paid more than £100 on flights directly with Flybe on a credit card should be able to claim a refund for the flight from their card provider. This is known as section 75 protection and is part of the Consumer Credit Act.
For cheaper purchases, or if a debit card was used, it is possible to claim from the card provider under the chargeback system, although this is not a legal right and not always successful.
Other routes:
British Airways are offering £50 flights to some Flybe ticket holders, and train operators are offering free tickets to certain destinations as well. These are all subject to availability.
Read more about your rights during this time in our recent article: Coronavirus Crisis – Your Rights as a Worker
Contact us!
We are here to help through these uncertain times. If you have any questions feel free to get in contact on 020 7928 0276 or email into info@lisaslaw.co.uk.
Follow us on Facebook, Twitter and LinkedIn!