The UK Health Security Agency has published new guidance for employers around reducing the effect of respiratory infections in the workplace, including Covid-19. In terms of business law, this is certainly something to take into account for employers.
Although all Covid-19 restrictions have now been lifted by the Government, the guidance asks employers, workforce managers and people who are managing a workplace to be mindful of considering the importance of the measures they take and to ensure that coronavirus is explicitly considered in their health and safety assessments.
This continues to be important because while most people are now vaccinated to some degree, Covid-19 continues to be extremely infectious. Indeed, an estimated one in 13 people had the infection during the week ending 26th March. This increases the importance of employers taking their practises into account in relation to respiratory infections like Covid-19 – both commercially and from a health and safety standpoint.
Read on for the latest information about the new Covid-19 symptoms now recognised by the Department of Health and UK Government, as well as the guidance measures that they have produced for businesses.
Update to Covid-19 symptoms
There has also been an update to the UK government's list of Covid-19 symptoms after it was finally expanded from 3 symptoms to 12. This comes roughly two years after the identification of the three original symptoms during which time many other health organisations such as the World Health Organisation and the Centre for Disease Control in the United States had already updated their list of symptoms.
This is particularly important now that free testing has been removed by the Government. There are concerns by experts that particularly at a time when the UK faces a cost of living crisis that many people may not have the funds to be able to pay for testing themselves. As a result, the hope is that by providing an expanded list of symptoms, those who think they may be infected with Covid-19 will be able to more easily identify whether they have it. Nevertheless, as the guidance also points out, many of the symptoms below are also synonymous with other respiratory infections.
While up until recently the list of symptoms only included the following:
fever
new continuous cough
loss of sense of smell or taste
The new list also features a substantially longer list:
shortness of breath
feeling tired or exhausted
aching body
headache
sore throat
blocked or runny nose
loss of appetite
diarrhoea
feeling sick or being sick

Similarity of Covid-19 to other respiratory infections may be a challenge for businesses
The similarity of the symptoms of Covid-19 to other types of respiratory infections such as flu is something which may provide a challenge to businesses considering the recent removal of free testing for the vast majority of the public by the UK Government.
Those who can still get free testing include people who work in hospitals or social care, as well as people going to hospital for surgery or a procedure.
As a result of the removal of free testing, there are fears that many people will be unable to prove that they have tested negative. Trade unions including the GMB and TUC have criticised the measures, with the GMB's Health and Safety Officer stating: "The cost of providing tests will likely be dwarfed by the productivity cost of millions of preventable infections." If businesses suffer lots of absences from Covid-19 then this could be harmful for them at a time when many are only just getting back on their feet after the past two years.
What should employers do if a member of staff has symptoms of a respiratory infection, especially Covid-19
The guidance advises employers to ensure that their members of staff follow the guidance on a positive test for Covid-19, which is to stay at home if possible. It also suggests that in accordance with their legal obligations, employers should consider how best to support their workforce to follow this guidance as closely as possible.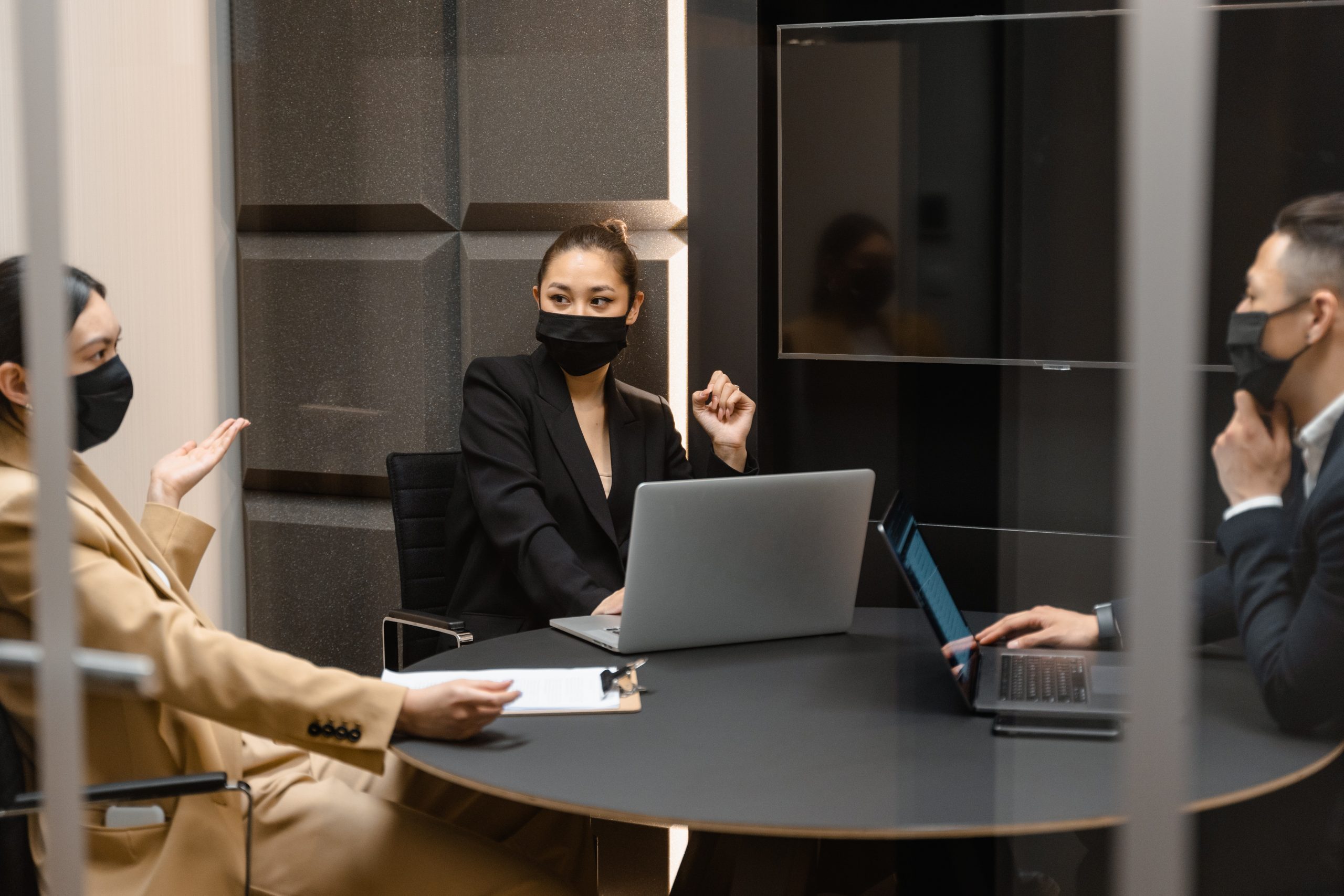 Actions to take in order to prevent the spread of Covid-19 in the workplace
There are a number of steps that employers are recommended to take in order to prevent the spread of Covid-19 in the workplace.
These include the following:
Encouraging and enabling vaccination: With 73.6% of the total population now vaccinated, most employers don't have too much to worry about when it comes to vaccination numbers, however employers should still consider when and how to best support their employees who wish to get vaccinated. The government also have a specific page which advises employers on how to enable vaccination, click here.
Ventilating the workplace by letting fresh air in: Fresh air helps to lower the concentration of respiratory particles, reducing the risk of airborne transmission of respiratory viruses such as Covid-19. Crowded and poorly ventilated areas can mean that virus particles can stay in the air for longer and where there are more people who are likely to be infectious.
Cleaning the workplace: Keeping workplaces clean reduces the risk of infection. Providing sanitiser is a particularly effective measure as well as cleaning products or soap and hot water.
Management of members of staff who are at risk of serious illness from Covid-19: Some staff are more a risk of serious ill health as a result of contracting Covid-19, such as people who have a weakened immune system. The guidance states that employers may therefore wish to consider the needs of these employees, even though their guidance also states that the vaccination programme means that it is no longer necessary for those people who are classed as clinically extremely vulnerable (CEV).
And finally, risk assessment: This section reaffirms the fact that the guidance for employers to explicitly consider Covid-19 in their risk assessments is no longer necessary. Nevertheless, it adds that "Employers should continue to comply with the requirements for cleaning, ventilation and welfare facilities in the Workplace (Health, Safety and Welfare) Regulations 1992 or the Construction Design and Management Regulations 2015 to control occupational health and safety risks."
Have questions? Get in touch today!
Call us on 020 7928 0276, phone lines are open and we will be taking calls from 9:30am to 6:00pm.
Email us on info@lisaslaw.co.uk.
Use the Ask Lisa function on our website. Simply enter your details and leave a message, we will get right back to you: https://lisaslaw.co.uk/ask-question/
Or, download our free app! You can launch an enquiry, scan over documents, check progress on your case and much more!