The 'good character' tests conducted by the government are carried out with the general public's interest in mind, with their main purpose being to exclude any non-desirables from being granted citizenship in the UK. It may be safe to say that these tests and those carrying them out, on the whole, would be met with great approval in the vast majority of cases, but as is the case with most things that the government do, there are some controversies within the matter. 
Too young to judge?
The Human Rights committee in Parliament have become very vocal recently about how these 'good character' tests are being applied to young applicants (10-18 year olds) of British citizenship. Their main concern is that children who have been born and raised in the UK are losing out on their right to citizenship because of petty misdemeanours, and that the Home Office are being too harsh in the judgements of these youths.
The question is often raised that when offences are committed by a person early on in their life, should they have massive repercussions that could last a lifetime? Obviously it depends on the seriousness of said crimes, but still this is a part of the on-going dialogue of whether or not young offenders should eligible for British citizenship.
Issuing good character tests that have been designed to assess adults can be seen as rather severe and can even lead to misleading results. Initially the requirement for good testing on youths was reserved for very serious cases, to do with crimes such as rape or murder, things like that. Yet, many children have been refused citizenship as a result of very light crimes and occasionally where no full-blown offence has been committed at all.
The Human Rights committee have said offences barely worthy of a police caution should not affect whether a youth is granted citizenship or not. They say that it is inappropriate to add this weight to the shoulders of children who do not know any other country other than the UK, which has always been their home.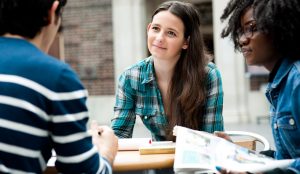 Details of the 'good character' tests:
Type of offences that may impact a good character test (including but not limited to below):
Fixed penalty notices (such as speeding or parking notices)
Road traffic offences
Theft
Violence or sexual offences or drugs
Drunk-driving
Driving while uninsured or disqualified or whilst using a mobile phone
Consequences of these actions:
4 Years or more imprisonment – this would usually result in the applicant being refused citizenship regardless of when the crime took place.
Between 12 months and 4 years imprisonment –this would result in refusal unless 15 years or more has passed since the completion of the sentence.
Up to 12 months imprisonment – Application will normally be refused unless 10 years have passed since the end of the sentence.
A non-custodial offence or other out of court disposal that is recorded on a person's criminal record – Application will normally be refused if the conviction occurred in the last 3 years.
Different types of convictions issued:
A person who is subject of an extent Deportation Order will be refused citizenship regardless of when they apply.
A suspended prison sentence will be treated as a "non –custodial offence or other out of court disposal that is recorded on a person's criminal record.
The exception is where that sentence is subsequently 'activated'. This means that the person re-offended or failed to adhere to/breached the conditions of that sentence. Where this happens, the sentence length will be the one originally imposed
A "non-custodial offence or other out of court disposal that is recorded on a person's criminal record includes" Fines, Cautions, Warnings and Reprimands, Community Sentences, Civil Orders, Hospital Orders & Restriction Orders and Potential Court Orders.
Sentences imposed overseas will normally be treated as if they occurred in the UK
The "end of the sentence" means the entire sentence is imposed, not just the time the person spent in prison. For example, a person sentenced to 3 years' imprisonment on 1st Jan 2013 will normally be refused citizenship until 1st Jan 2031 – the 15 year 'bar' added to the 3 year sentence.
Government expectations when assessing good character, addressed to the parents of the child:
You must give details of all civil judgements which have resulted in a court order being made against you as well as any civil penalties under the UK Immigration Acts. If you have been declared bankrupt at any time you should give details of the bankruptcy proceedings. (Your application is unlikely to succeed if you are an undischarged bankrupt.)
You do not need to give details of family law proceedings such as divorce decrees, dissolved civil partnerships, guardianship orders and parental responsibility orders.
You must say if your details have been recorded by the police as a result of certain sexual offences. If your details are recorded on the "sex offenders" register, even if any conviction is spent, the Home Secretary is unlikely to be satisfied that you meet the good character requirement and so an application for citizenship is unlikely to be successful.
You must tell the Home Office if the child is arrested or charged with an offence after you make the application and while the application is under consideration.
You must also say whether the child has had any involvement in terrorism. If you do not regard something as an act of terrorism but you know that others do or might, you should mention it. You must also say whether the child has been involved in any crimes in the course of armed conflict, including crimes against humanity, war crimes or genocide. If you are in any doubt as to whether something should be mentioned, you should mention it.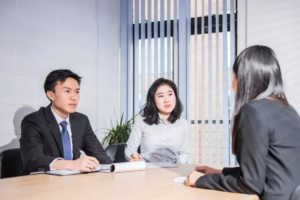 Previous controversies:
The process of registering children born in the UK to immigrant parents has been shrouded in controversy for other reasons too, mainly due to the high costs involved in the application.
Registering one child costs £1,012, which gives the government a profit of £587 per individual case. Over the past 5 years the government has made an estimated £100,000,000 through these registrations alone.
These high registration fees will hinder children from less affluent backgrounds from exercising their rights to UK citizenship.
Conclusion:
So, while these tests are vital to the vetting process that the Home Office are required to carry out, is the line being drawn too close to minor offences, or should even the slightest crime have an impact when children are trying to become British citizens? We'd be very interested in what our readers have to say on this heated topic!
In the meantime please do not hesitate to get in contact with us regarding this matter or any other legal issue. You can call us on 020 7928 0276 or email in to info@lisaslaw.co.uk.
Follow us on Facebook, Twitter, LinkedIn and YouTube!