First things first, what does HMO mean?
The concept of HMO was introduced by the Housing Act 2004. To put it simply, under section 254 of the Act, it refers to a building or part of a building or such building consisting of self-contained flats where:
its living accommodation is occupied by persons as their main or only residence;
these persons come from more than one household;
they share one or more basic amenities in the building; and
at least one of these persons is requested to pay rent or other consideration for occupying the living accommodation.
From 6th April 2006, all HMOs in England and Wales which are occupied by 5 or more persons are called large HMOs. They have to be licenced by the local authorities.
Important Changes
Prior to 1st October 2018, , the case was that a licensable house in multiple occupation (HMO) had to  be a property made up of three or more storeys, occupied by five or more persons in two or more households pursuant to the Licensing of Houses in Multiple Occupation.
However, The Licensing of Houses in Multiple Occupation (Prescribed Description) (England) Order 2018 ('the 2018 Order') has brought fundamental change to the above law from 1 October 2018. It provides an HMO in England was licensable if it was occupied by five or more persons living in two or more households. There is no longer the requirement for three or more storeys.
This essentially means that now all buildings have the possibility of becoming HMO's, if they can meet the requirements. This is of massive significance to the entire housing structure in the UK.
HMO and the law
To ensure the welfare of both tenants and landlords within a HMO setting, there are some legal restrictions in place.
If you want to rent out your property as a house in multiple occupation in England or Wales you must contact your council to check if you need a licence. This is a vital part of the legalities of a HMO.
It is not only large properties that require a license. Even if your property is smaller and rented to fewer people, you may still need a licence depending on the area. We advise you check with your local council.
A licence is valid for a maximum of 5 years and needs to be renewed before it expires. If you were to run multiple HMO's, you would need separate licences for each of them. One licensed does not cover multiple properties.
Also, HMO's are not limited to properties let by secured shorthold tenancy. It applies in the case of lodgers as well. If you have a house and a family of four, you then allow a single lodger in the loft, spare room or basement, you will need to apply for a HMO.
Safety is paramount!
Getting a licence depends on many factors, a major one being if the property is fit and safe to be a HMO.
Conditions include that:
the house is suitable for the number of occupants (this depends on its size and facilities)
the manager of the house – you or an agent – is considered to be 'fit and proper', for example they have no criminal record or breach of landlord laws or code of practice
It is also important to:
send the council an updated gas safety certificate every year
install and maintain smoke alarms and carbon monoxide detectors
provide safety certificates for all electrical appliances when requested
achieve a minimum rating of E on the Energy Performance Certificate (EPC)
Essentially, the main concern is that people would be able to reasonably live in the property without being in danger.
It is also important to remember that extra conditions may be added before you receive your licence. You may be asked to improve the conditions of your facilities if they are deemed to be unfit for a HMO, or if there is evidence of rodents. Other possible problems may be any sign of dampness, a lack of ventilation or improper drainage.
Room sizes must be considered
Along with the above safety measures, room sizes must be taken into account in order to run a legal HMO. For example, you are obliged to notify the local housing authority of any room in the property with a floor area of less than 4.64 square metres as this is the smallest size allowed for a single child under the age of 10 to sleep in. Any smaller and such a room is not deemed fit for anyone to sleep in, regardless of age.
Any room within the HMO used as sleeping accommodation by one person who is aged 10 years or older is not permitted to be less than 6.51 square metres. Likewise, if a room is sleeping 2 people aged 10 or over the limit is no less than 10.22 square metres.
These rules are in place to ensure there is no overcrowding which could lead to distressing situations for the tenants.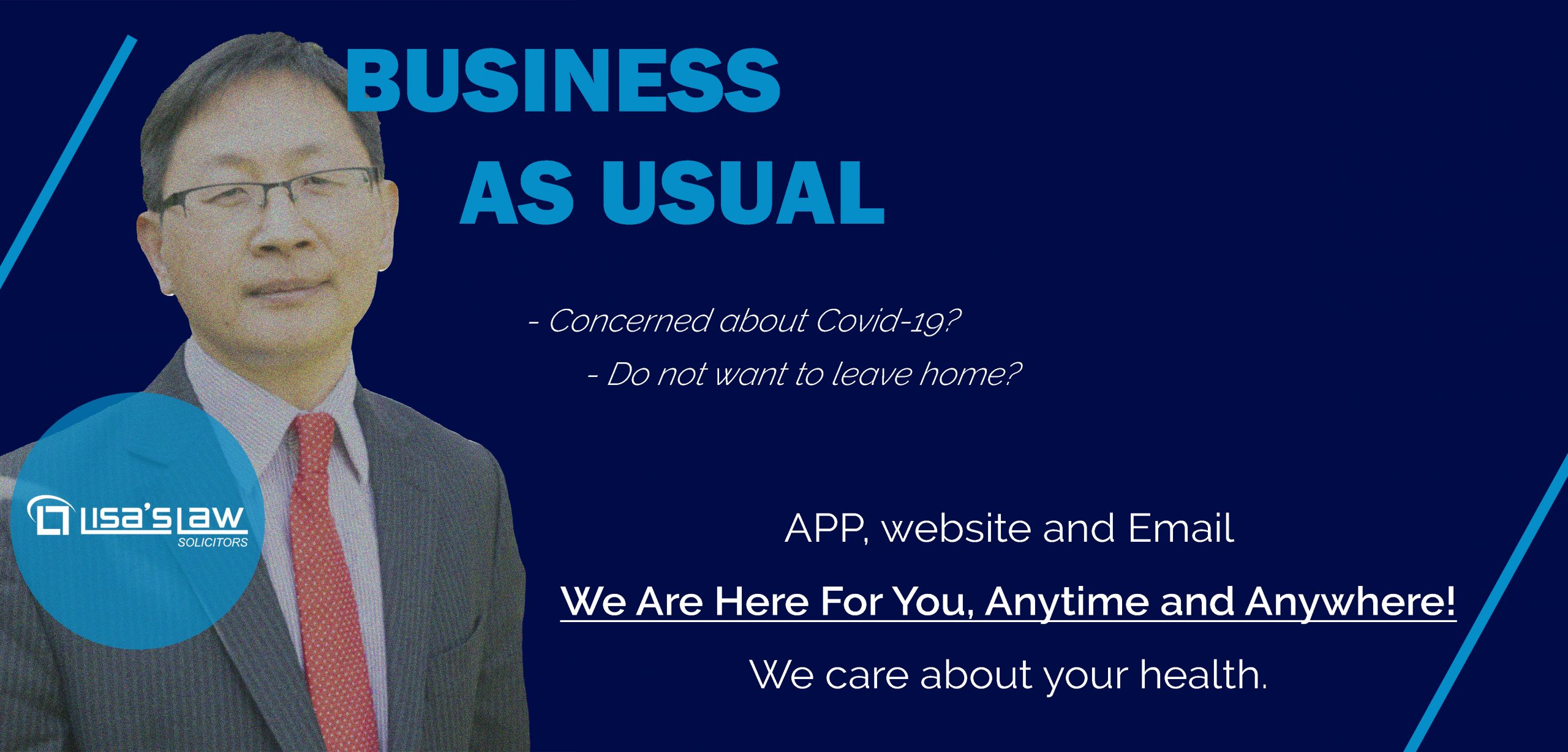 Consequences of breaking the rules?
The consequences are to be taken very seriously, as the landlord will likely have their HMO license revoked and could face an unlimited fine and/or prosecution. The local housing authority may impose a financial penalty of up to £30,000 as an alternative to prosecution.
In addition, tenants can also sue landlords for repayment of their rent as a separate cause of action.
Rent repayments – a new normal?
When it comes to rent repayments, there have been some significant alterations to the rules as well, of specific concern to HMO landlords.
The previous position when making a rent repayment order was that landlords should not be ordered to pay more than the profit they would have gained from the renting. This was based on the common law principle where parties should be reversed to the positions where they would be in if the rental contract had not been entered into in the first place.
However, the current position is that landlords should be required to pay back all the rent paid and received as a starting point, irrespective of whether they have incurred expenses relating to the rental contract.
A case study
Let's examine the case of Chan v Bilkhu and another. In this case the tenant, Chan, was requesting for the full refund of his rent after discovering that his landlord had not been officially licenced as a HMO landlord under the latest requirements.
Chan therefore commenced proceedings at the First Tier Tribunal (FTT) seeking a Rent Repayment Order (RRO). The FTT found that throughout the 12 months of the tenancy, the property had been an HMO which required to be licensed but it had not been licensed, meaning the landlord had indeed committed an offence.
The FTT found that Chan had paid £4,482.50 in rent during the 12 months of his tenancy. Based on these findings, the FTT made an RRO in the sum of £1,494.17 which it said represented one-third of the rental profit.
The FTT held that any money the landlord spent in the lead-up to the contract, such as advertising the room, or fitting some new appliances would be taken into account and should be deducted from the RRO.
Chan did not find it agreeable that the landlord should be allowed to deduct any expenses incurred relating to the rent. He maintained that the full rent should be refunded. He appealed.
At the Appeal Tribunal, it was held that the FTT judge made an error in law in that the correct position should be that the landlord should be ordered to repay the full rent, rather the profit. Consequently, the FTT's initial order was set to one side as the case went further.
It was also found that until 1 October 2018, equating to one quarter of the tenancy, the house had not been a licensable HMO, as it was only on two storeys and not the qualifying three. Only when the regulations changed on 1 October, had it become licensable.
Therefore, the rent to be repaid to Chan by the landlord was eventually three-quarters of the rent for the year, which amounted to £3,361.87.
The above case can be clearly illustrated by the following example:
A tenant paid £1,000 to the landlord as part of a rental contract. During the same period of time, the landlord paid £50 buy-to-let mortgage interest (attributable to the accommodation concerned), paid another £150 to market the accommodation and find the tenant; and paid £50 to a plumber who came and repaired boiler in the accommodation. The landlord is deemed to have made a profit of £750 from the renting.
Under the old regime, the tribunal can only order him to refund to the tenant £750 at the maximum; while under the new regime, he can be ordered to refund the full £1,000.
This is clearly worth taking into consideration and acts as another reason as to why it is so important to keep up to date with the new rules as a landlord.

Our comments
It is quite concerning that although the market of HMOs has been regulated since 6th April 2006 and in England, such regulation has become stricter, many landlords are still not aware of it, or pay sufficient attention to it even if they are aware of it. This will potentially put them in a very dangerous and risky position.
We predict that much more litigation will arise from this area of law.  Many landlords are likely to be prosecuted by the local authorities which could lead to civil penalties and/or convictions.
Further, this could become another area of minefield of claims for rent repayment by tenants against landlords, as what is happening in the area of rent deposit protection scheme. Many landlords are unaware that they may face rent repayment claims from their tenants and lodgers, which could go back as far as 2014, if not 6th April 2006 when the HMO was first introduced, if we are to take statutory limitation into consideration.
We are planning a live webinar on this subject in the near future, so keep your eyes peeled for more details on when this will be!
Have questions? We are here for you!
In the meantime, we are operating as usual, and you can reach us on 020 7928 0276 or email in to info@lisaslaw.co.uk for any questions you may have on this topic.
Or, why not download our free app today? You can launch a new enquiry, scan over documents and much more.
If you have an iPhone, follow this link to download.
If you use an Android phone, follow this link to download. 
Find the link here if you need some further instructions on how to use our new app!