The rules for the Skilled Worker visa route will allow for more potential applicants to come and work in the UK, meaning more choice for employers looking to bring new talent to their companies. One of the main differences between the previous Tier 2 General visa and the Skilled Worker visa is in the level of qualification needed for the jobs in question. The drop from needing a RQF6 level qualification (equivalent to degree level) to a RQF3 level qualification (equivalent to A-level) certainly widens the doorway into the country for potential workers.
What do these more lenient requirements mean for people looking to bolster their workforce from abroad?
Points based System
This Skilled Worker route is based around points that the employee must earn before they can have a successful application. They need to earn 70 points and can attain them by achieving the below: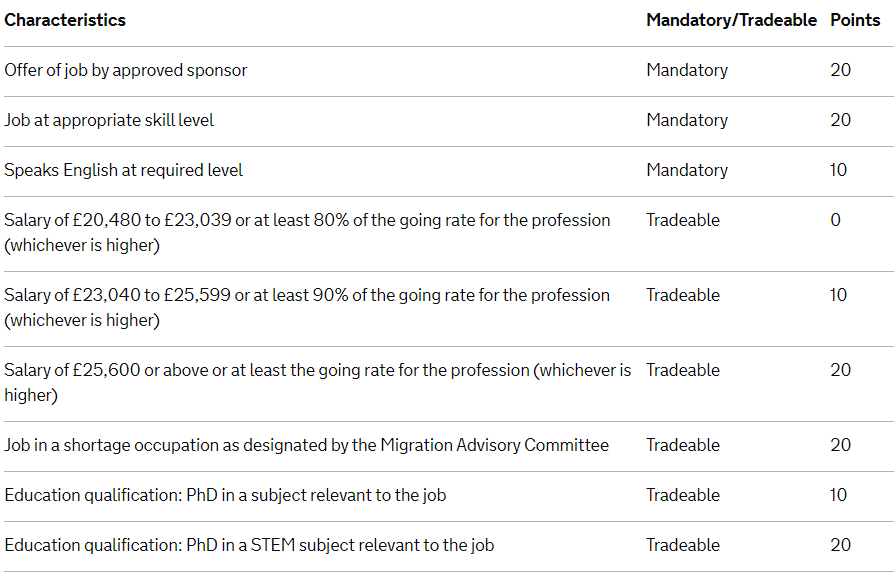 The mandatory requirements must be completed, which will get the applicant 50 points, the remaining 20 points can be made up from any of the tradeable options.

Available roles
As stated above, the amount of roles which can now potentially be filled by overseas nationals has been increased due to the lowering of required qualification. However, this does not mean that all roles are now up for grabs. The full list is available here, and as you can see when it comes to IT roles, and the majority of office type roles, it is positions of at least mid-level stature that employers can recruit for.
As we can see from the above table, employers can play a part in the success of workers applications. For example, let's say that a worker meets the top three mandatory requirements after being offered a position at a marketing firm. As long as the employer is happy to pay that worker the going rate of that position (but no less than £25,600), then the application should be a success and the employer will have their new worker.
Alternatively, if the worker will not be paid this wage initially, but they have a PhD in a relevant subject, such as a marketing PhD, they will earn an extra 10 points. The employer in this case could pay the worker slightly less than the going rate, worth an additional 10 points, therefore making up the 20 needed points.
How do you sponsor a worker?
You must assign a valid Certificate of Sponsorship (CoS) to the worker so they can make a successful immigration application. In most cases, you will have to pay a fee to assign a CoS and (in the case of Skilled Workers and Intra-Company Workers), pay the Immigration Skills Charge.
The role you are recruiting for must be included in the Skilled Worker Occupation List. There are certain circumstances that must be taken into account when arranging the sponsorship of an employee from overseas, such as the amount of money they will be paid and the type of role they will fulfil.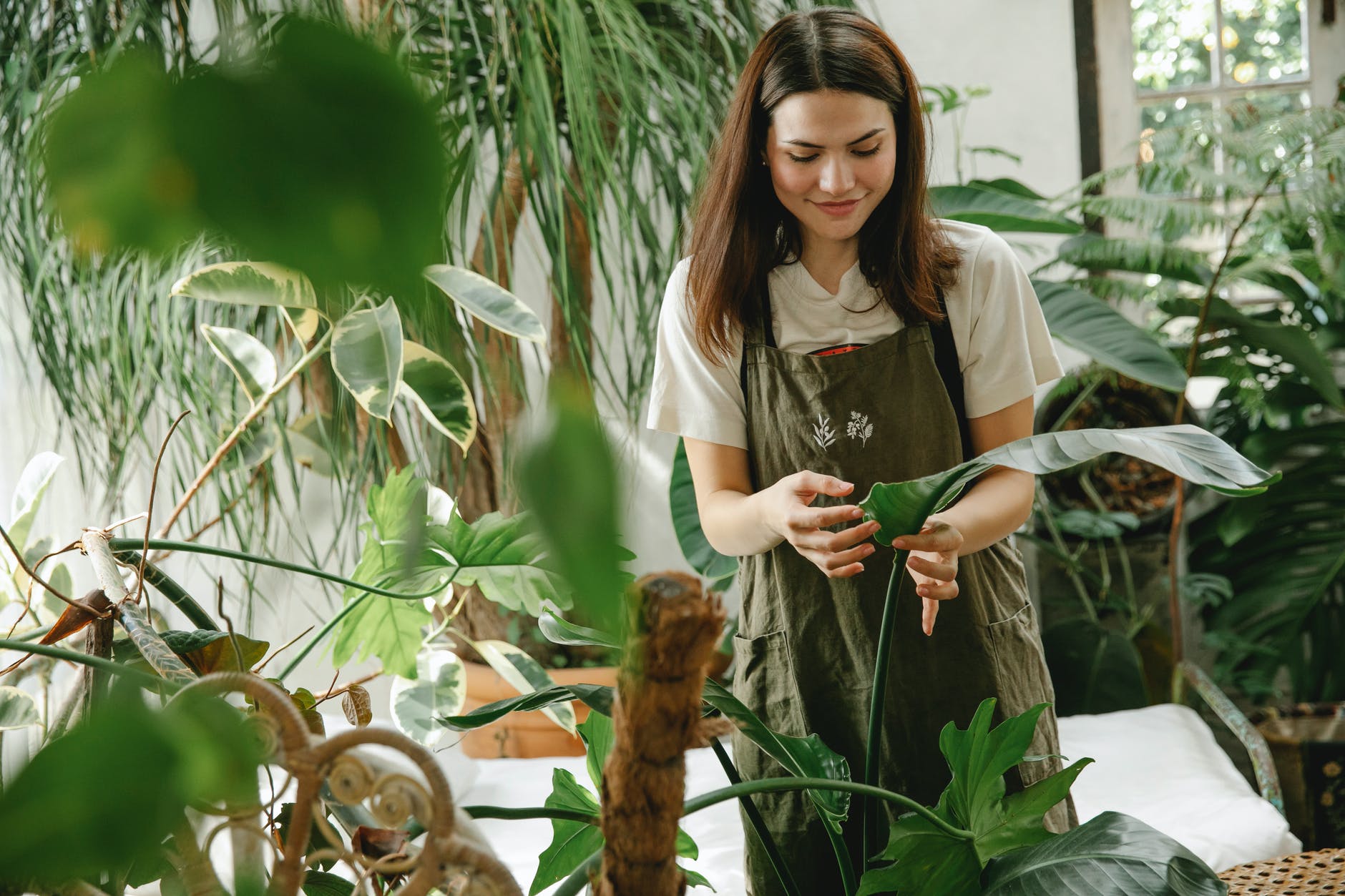 Payment of workers
If you are sponsoring a worker on the Skilled Worker or Intra-Company routes, you must pay them at least the minimum salary specified for that route, or the going rate (or, in some cases, a proportion of the going rate) for the occupation, whichever is the higher. The going rates for all roles on the Skilled Worker route are listed here.
English language
Anyone who you want to employ must be able to speak English to a good standard, which is lower than a B1 level by the Common European Framework of Reference (CEFR), as this is one of the non-negotiable requirements for the employee.
Right to work checks
You must check that any worker you wish to employ has permission to enter or stay in the UK and can do the work in question before they start working for you. This applies even if the worker is, or appears to be, a British citizen or other settled worker. If you fail to carry out a right to work check, you may be liable for a civil penalty under illegal working legislation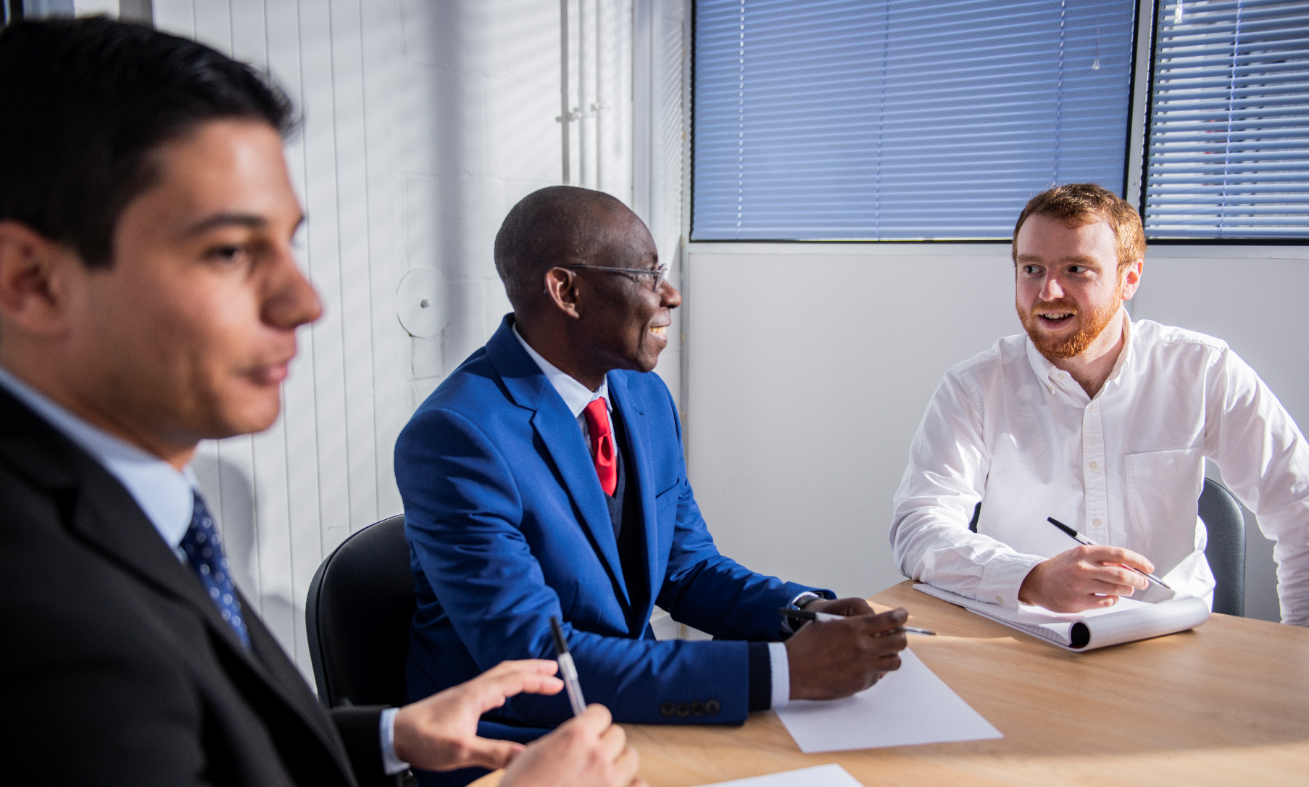 Can workers bring dependants?
Skilled workers are able to bring dependants. Dependants are spouses, partners and children (below the age of 18 at point of entry), and their application is linked to that of the main applicant.
In most cases dependants have near full access to the UK labour market and can work at any skill level. School age children accompanying a migrant are entitled to a state education. Dependants must also pay the Immigration Health Surcharge.
Like skilled workers, after five years on skilled worker dependent visa, they may also be eligible to apply for settlement.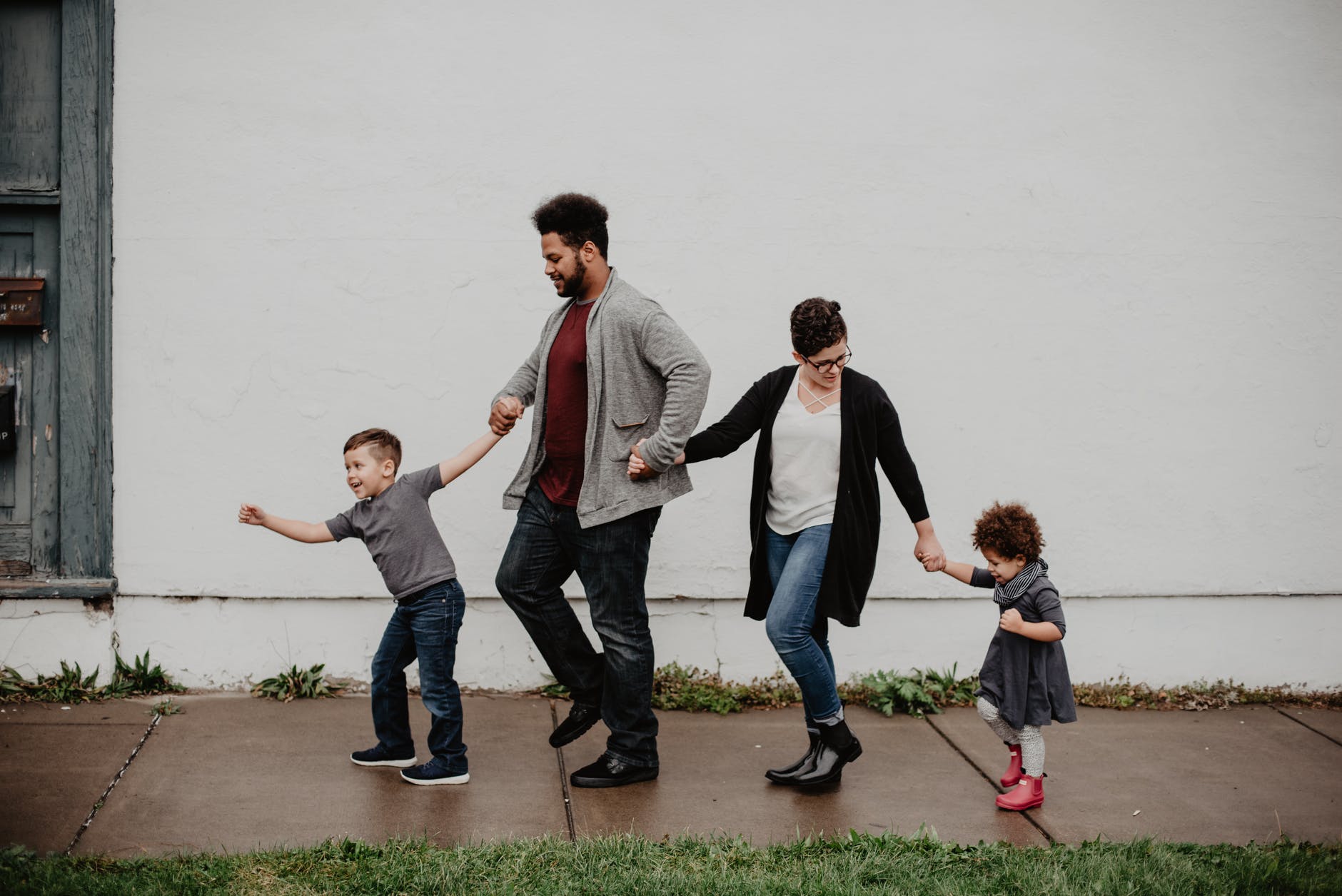 What do we think?
We are always of the opinion that the more people given the chance to come and work in the UK, the better the outcome for the country as a whole and for the individual workers. We see the lowering of the threshold of qualification as a positive move and one that will lead to a wider variety of people coming and filling various roles in the UK. In terms of employers, this development can only be a good thing. It will open up more options in order to find the right person for the job.
However, we will wait and see the reality of this Skilled Worker routes and see how it plays out for employers and workers alike. We remain optimistic for now.

Have questions? We are operating as usual!
We are ready to provide you with a fantastic legal service and there are many ways for you to contact us!
Call us on 020 7928 0276, phone calls are operating as usual and will be taking calls from 9:30am to 6:00pm.
Email us on info@lisaslaw.co.uk.
Use the Ask Lisa function on our website. Simply enter your details and leave a message, we will get right back to you: https://lisaslaw.co.uk/ask-question/
Or, download our free app! You can launch an enquiry, scan over documents, check progress on your case and much more!
Links to download below:
iPhone: https://apps.apple.com/us/app/lisas-law/id1503174541?ls=1
Android: https://play.google.com/store/apps/details?id=com.lisaslaw