The Home Office has today revealed new measures aimed at stabilising university admissions this autumn, with an aim to ensure "students are safeguarded at a time of unprecedented uncertainty".
Secretary of State for Education, Gavin Williamson, announced the measures which have been based on proposals from the universities sector.
Williamson said:
"We are committed to supporting our world class universities and students through this unprecedented challenging time. So we are putting measures in place to help protect students and staff from the impact of coronavirus.
I know this is an unsettling time for all involved, and we are working tirelessly with the sector to do everything we can to stabilise admissions and protect a vital part of our country's economy and society.
I am very grateful to universities for their innovation and dedication in their frontline response at this time."
So, what is being done to stabilise the University sector?
New powers to stop 'exploitative' admission practices:
The Office for Students have brought in new conditions meaning it can intervene if education providers "take actions that are harmful to the sector and students". Essentially, there is concern among government members that competition to enrol new students between universities amid the coronavirus crisis would "go against the interests of students and the sector".
Such offending actions include:
changing student recruitment practices in an effort to increase student intake beyond normal levels, for example by converting existing conditional offers to unconditional, lowering academic or language requirements for international applicants, offering incentives for students to accept offers, or engaging in aggressive marketing activity designed to attract students away from other choices
making misleading statements about other universities in an attempt to discourage students from attending them, for example by claiming that other universities are failing to support or provide tuition to their students during the pandemic
making decisions that do not demonstrate high standards of good governance and could undermine public trust and confidence in higher education, for example by using government financial assistance for purposes that do not serve the interests of students or the public (such as using the money to provide students with free laptops etc)
failing to comply with public commitments, for example by publicly agreeing to abide by voluntary requirements (such as a code of practice) and then failing to do so
bypassing UCAS admissions processes where they would normally use them.
The key point here is that universities should not be 'bribing' students in any way to enrol with them, and if they are suspected or caught doing so they may be fined up to – or in some cases beyond – £500,000 per breach.
Stabilising admissions:
The measures, just for the 2020-21 year, mean universities will be able to recruit full-time, domestic students up to five per cent above their forecasts for the next academic year. This will help reduce "volatility and ensure a fair and orderly admissions", the government said.
This means there will be slightly more spaces available next year, alleviating some stress for potential students around getting into their desired institutions.
The Department for Education will also have the discretion to allocate an additional 10,000 places, with 5,000 ring-fenced for nursing, midwifery or allied health courses. The government will control these numbers through the student finance system.
It seems the coronavirus crisis has inspired a new-found respect for healthcare workers, and a push to encourage more people to go down this career path!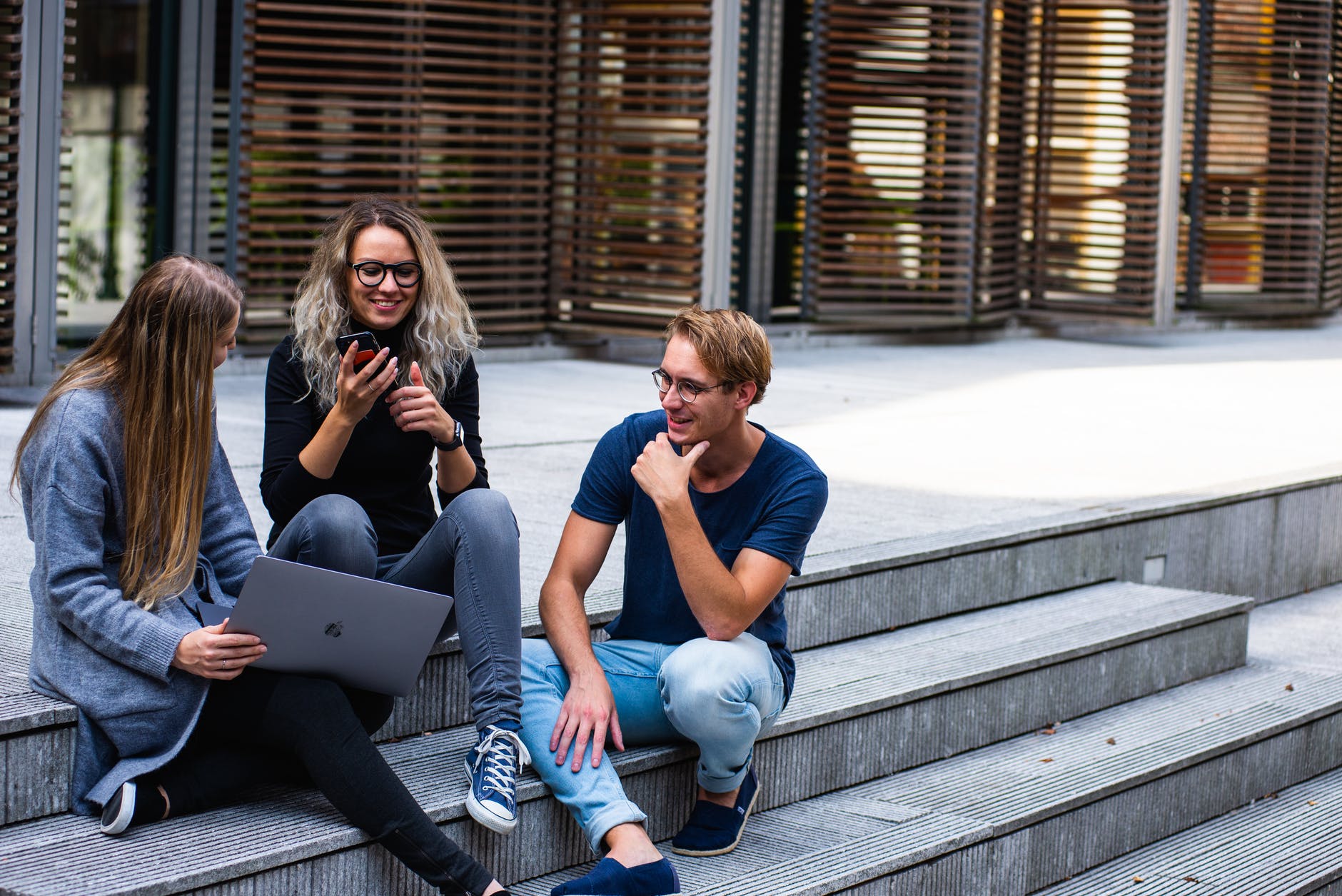 Enhanced clearing process:
This is a positive addition that we are sure many burgeoning students will find interesting.
Clearing is a UCAS service that allows universities to fill spaces on courses that are not yet full, giving students without offers are a second chance to pursue their higher education aspirations.
What is new is that UCAS is developing a new clearing system for this summer, called Clearing Plus, which will match students with universities, or other opportunities, based on their achievements and course interests. If students' final grades exceed their predicted ones, the system can also suggest alternative courses with higher entry requirements. It will help people know more clearly what their viable options are.
UCAS said the changes mean students will not have to search "through a mountain of courses or make lots of stressful phone calls. The most appropriate course options for them as an individual will be presented through their online account." It is a much simpler and more up to date way for students to apply to universities via the clearance route.
Using Clearing Plus, students will be able to express an interest in those matched courses and have the option to allow the university to get in direct contact with them.
Support for international students:
The guidance notes how keen the government are to continue welcoming international students into the UK, and how valued their economic, cultural and social contributions are to the sector.
Ministers are working across Government as a priority to ensure universities can continue to attract international students. Department for Education and Department for International Trade Ministers will also chair a group, including key sector representatives, to consider how the International Education Strategy can be updated to respond to the impact of the coronavirus outbreak.
As part of this push to attract international students, the Government has revealed it will be introducing the new Graduate immigration route for international students by summer 2021, a Post Study Work visa. This route will allow international students to remain in the UK for two years after their studies are finished to find employment here.
Under the current circumstances, Government is applying discretion to ensure that international students are not negatively impacted if they find themselves in a position where they cannot comply with certain visa rules as a result of the COVID-19 outbreak.
Is this fair?
It is no doubt a good thing that the government is relaxing rules for foreign students who are stuck here due to COVID-19, and it is a positive move that they want them to be able to stay after the finish their studies and find work.
But we must ask, what about those students who are already negatively affected by COVID-19? The Post Study Work visa is planned for summer 2021, which will leave students in summer 2020 feeling hard done by. They have paid tuition fees like any other student but they may have taken less lessons due to the outbreak, had less contact with their tutors, and also less access to resources, such as books from their university library.
Should the Home Office not consider to extend their stay in the UK or can they at least get compensated to a certain degree? It seems harsh, and there is yet to be an announcement made for the benefit of students in such a position.
Other changes:
Changes to tuition fee loan payments:
The Student Loans Company will bring forward tuition fee payments of students in the in the 2020/21 academic year to providers, expected to be worth £2.6bn, to help cash flow. This will not affect the loan liability, amount of interest charged to students or the timing of their maintenance loan payments.
Financial help for students:
The Government has worked with the Office for Students (OfS) to help clarify that providers can use existing funds, totalling £46m across April and May, to boost their hardship funds for students in financial difficulty. This can include help for IT equipment and internet access.
Ministers are working across Government as a priority to ensure universities can continue to attract international students. Department for Education and Department for International Trade Ministers will also chair a group, including key sector representatives, to consider how the International Education Strategy can be updated to respond to the impact of the coronavirus outbreak.
The full detailed guidance is available here if you want to read more.
Have any questions? Contact us!
We are operating as usual, and you can reach us on 020 7928 0276 or email in to info@lisaslaw.co.uk.
Or, why not download our free app today? You can launch a new enquiry, scan over documents and much more.
If you have an iPhone, follow this link to download.
If you use an Android phone, follow this link to download. 
Find the link here if you need some further instructions on how to use our new app!