Lisa's Law is now 10 years old! After starting with a mere desk in an office in Elephant and Castle, London, in 2012, Lisa's Law has grown from strength to strength. Fast forward to 2022, as we celebrate our 10-year anniversary, and the company now numbers almost 50 employees and has three London offices.
To celebrate the 10-year anniversary of Lisa's Law, we hosted a social event last month at a local restaurant in the area with all of our staff. It was fantastic for everyone to be able to get together, enjoy some food, a few drinks (and a few more!) and be able to catch up outside of work.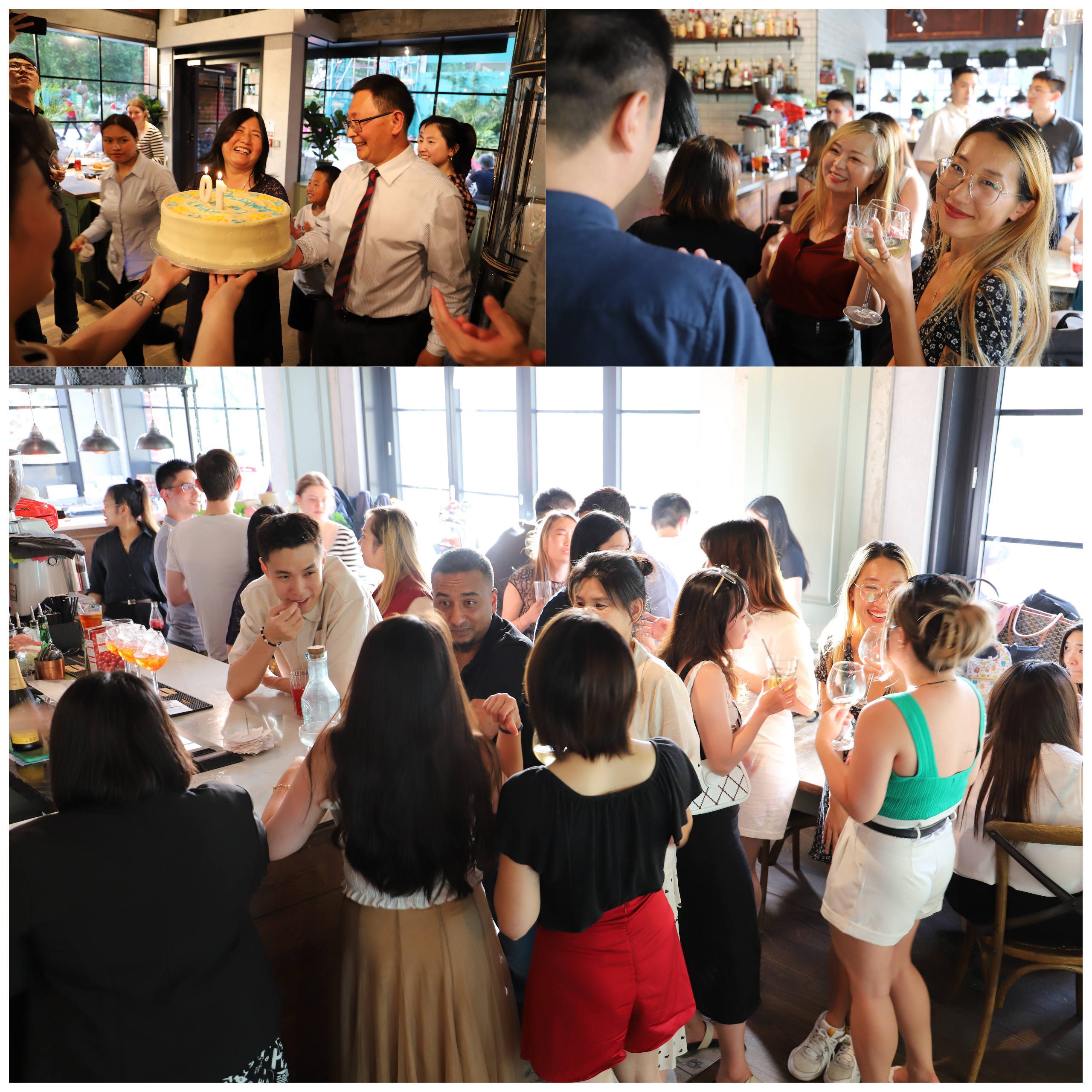 Led by the vision and drive of our founder and Managing Director, Chuanli Ding, Lisa's Law couldn't have got to where it is today without the hard work of all the staff who have contributed over the years, as well as the trust put in us by our loyal clients. Our promise to clients has always been "you instruct, we act", and our target is to always provide good client service with a competitive price. We pride ourselves on our ability to provide swift solutions to any legal problems or enquiries clients have.
As part of our anniversary celebrations, we also hosted a competition to give back to our loyal customers and followers, with prizes worth £2000 overall. This included three prizes for each of our social media platforms including Twitter, Facebook, LinkedIn, WeChat and LittleRedBook.
Vouchers chosen by the competition winners included those from Amazon, iTunes and Love2Shop. It was great to see some of the comments and feedback regarding the service we had provided and about our blogs and social media, which aims to keep our followers up to date on the latest developments across our legal practise areas. We look forward to hosting further competitions in the future.
Some of the lovely comments we had from entrants to the competition included the following:
I am learning everyday from your posts and been teaching most of the laws I learnt to my kids. You are the most educating page I have been able to come across. Please continue your good works.
I love your updates. Verified and helpful. Your services are awesome. My friend who add an appointment year ago confirms that. Keep doing your great job. Happy anniversary    
Good customer service, trustworthy and reliable. @lisaslawsolicitors has been provided quality service. Happy anniversary
Has to be the fact, your social media keeps relevant to moving times, policies and bills. Good to know where to come to find that.
We look forward to continuing to grow and progress as a company. Let's see what the next ten years brings! Thanks once again to all of our clients who have helped us get to where we are today.
Have questions about this article? Get in touch today!
Call us on 020 7928 0276, our phone lines are open and we will be taking calls from 9:30am to 6:00pm.
Email us on info@lisaslaw.co.uk.
Use the Ask Lisa function on our website. Simply enter your details and leave a message, we will get right back to you: https://lisaslaw.co.uk/ask-question/
Or, download our free app! You can launch an enquiry, scan over documents, check progress on your case and much more!