It goes without saying that your family is a massively important part of your life. If you are fortunate, they are the people that will be by your side through the good times and the bad. The people in your family can play a major role in your personal development and may influence your personality, goals and behaviours. It is true that family relationships differ from person to person, but the impact that they have, for better or worse, is universal.
Where there is uncertainty as to who a person's family is, this can set in motion a series of actions to find out the truth behind the mystery. In a recent case a woman found out that the person she grew up thinking was her father was actually not, and so she made it her aim to get the Family Court to change the record to reflect her true heritage. This case and the legal thinking behind it will be the focus of this article.
The case in question: Aylward-Davies v Chesterman and another
Back in 1959 a woman, known as B, from an Orthodox Jewish family fell pregnant with an Irish man, whom we will refer to as P. P did not wish to marry B, which put her in a difficult situation because she did not feel she could raise the baby alone, abortion in those times was illegal and she also did not want to put the child up for adoption.
Due to these factors she met and quickly married D, who agreed to fill the place of the father and raise the child. Their respective families and their friends were all under the illusion that D was the father, and this was the story that stuck for many years.
In 1960 the baby was born, a girl who we will refer to as R. The home life was not good as D was abusive towards B and R. By the time R was 15, D revealed to her that he was not her true father. B and D divorced and had nothing to do with each other in the following years. For many years R kept the secret regarding her father's true identity, however once she entered therapy she gained the courage to find out the truth. She learned from her mother that P was her real father, and that he was running an online business in Ireland.
In 2004, R phoned P and he acknowledged her as his daughter and welcomed her into his own family. P had actually reached out some time before hoping to contact R, but he had been misled. In a happy turn of events, P's wife considered R family as did P's other children.
In 2008, P died. The court was told that he saw R as nothing less than his daughter.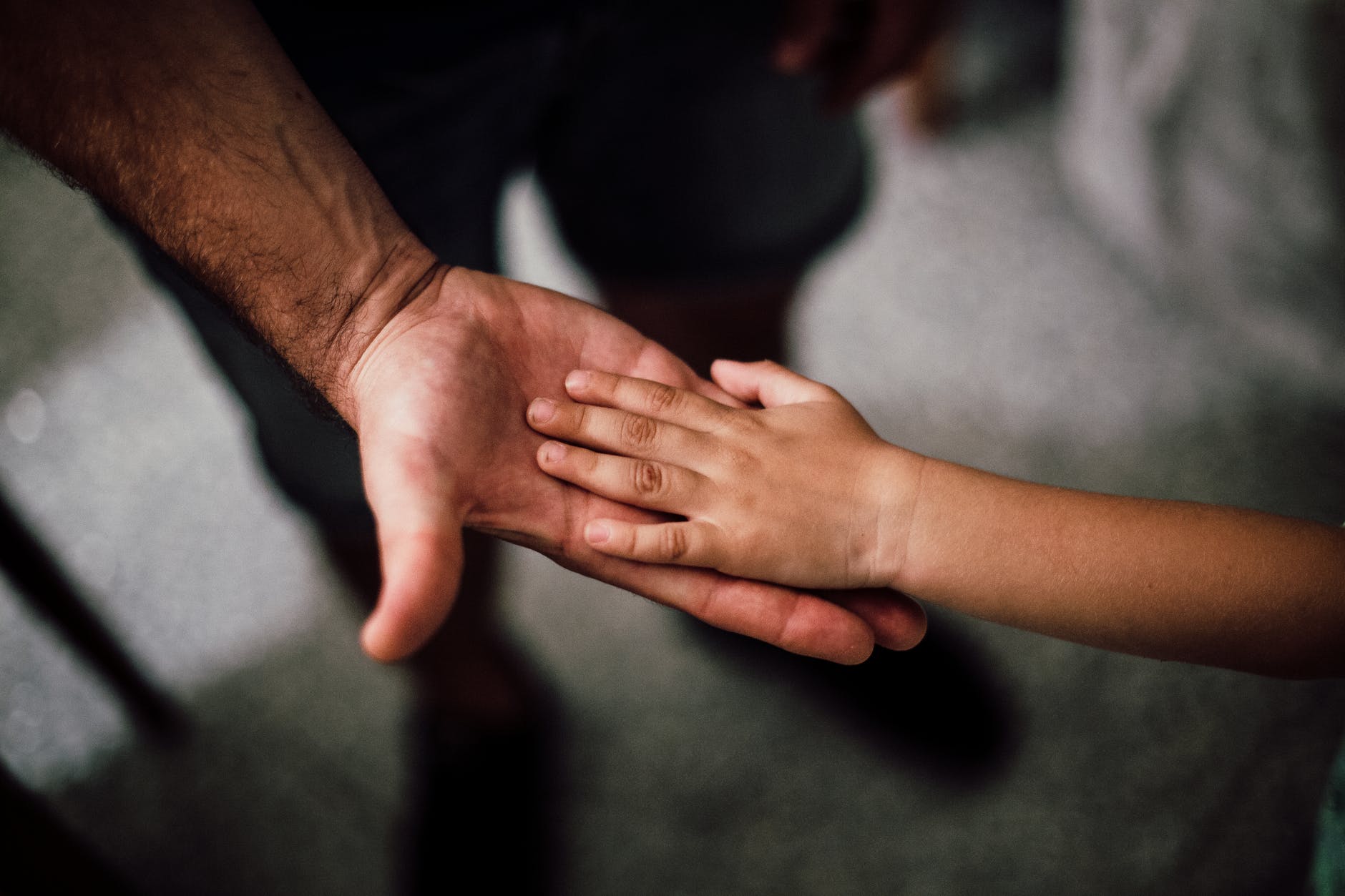 Legal proceedings
To get into the legal side of this case, we come to the year 2008. This is when R made an application under s 55A of the Family Law Act 1986 (FLA 1986) for a declaration of parentage, specifically she sought a declaration that P was her biological father. This would mean having P officially put in place as her father instead of D on her birth certificate.
The court had to consider who would be the respondents within the application. According to the Family Procedure Rules (FPR) respondents in this case should be:
the person whose parentage was in issue except where that person was a child; and
any person who was or was alleged to be the parent of the person whose parentage was in issue, except where that person is the applicant or is a child
As for (i), the person whose parentage was in issue was R. Clearly she could not be both applicant and respondent. As regards (ii) the reference to 'a person' was to a person alive or dead. In this case, the mother and P were correctly made respondents.
When it comes to D's role in this, it was decided that his family's involvement could be kept to a minimum. There was no copy of D's will, the Court was not told anything about his family or representatives, and R had nothing to do with him for many years. Also, D was fully aware that he was not the true father of R and it was illogical to think that anyone on his behalf would argue otherwise. Therefore, the court decided that to honour R's request would not in turn be compromising D's procedural rights in any meaningful way.
The option of DNA testing was considered in order to be completely sure, but as P had died 13 years prior, there were doubts as to how reliable such tests would be. In any case, the court decided that the available evidence suggested beyond reasonable doubt that it was far more likely than not that P was R's true father.
Lastly, there was no reason why it would be manifestly contrary to public policy to make the declaration sought. In fact, it would be manifestly contrary to public policy if the court were to refuse to make the declaration sought, as it could cause needless damage to R, and anyone in a similar situation going forwards.
Our thoughts
We are pleased to see R get the outcome she wanted. We are firm believers that the law is there to help people, and in this case bringing some closure to a family related issue will certainly improve R's life. This case could be deemed even more important in the future and held as an example for other people in similar situations to R.
Have questions? Get in touch today!
Call us on 020 7928 0276, phone calls are operating as usual and will be taking calls from 9:30am to 6:00pm.
Email us on info@lisaslaw.co.uk.
Use the Ask Lisa function on our website. Simply enter your details and leave a message, we will get right back to you: https://lisaslaw.co.uk/ask-question/
Or, download our free app! You can launch an enquiry, scan over documents, check progress on your case and much more!
Links to download below:
iPhone: https://apps.apple.com/us/app/lisas-law/id1503174541?ls=1
Android: https://play.google.com/store/apps/details?id=com.lisaslaw